What can we know about God? How can we know it? Can we have confidence about our beliefs without having 100 percent certainty about them? Is having any intellectual doubts about God a bad thing?
Without adequate answers, these key questions can create confusion and eventually cause one's Christian faith to collapse. This book addresses these questions in a concise and clear fashion. It explains why we are not left in the dark about God.
The book is part of a 12-book series on "Real Life Theology" by RENEW.
INTRODUCTION

CHAPTER 1: THE BIBLICAL EMPHASIS ON TRUTH AND ITS DEFENSE

CHAPTER 2: CHALLENGES TO KNOWING TRUTH ABOUT GOD

CHAPTER 3: HOW CAN WE KNOW TRUTH ABOUT GOD?

CHAPTER 4: WHAT TRUTH CAN WE KNOW ABOUT GOD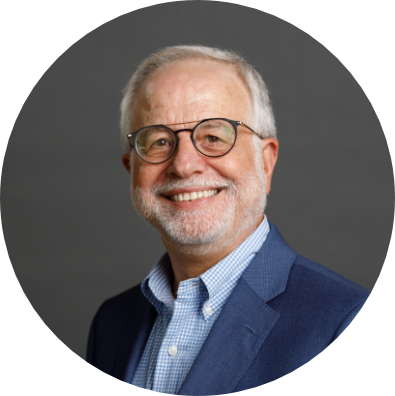 "This is a small book about big ideas. I wrote it to be philosophically respectable, theologically insightful, personally valuable, and evangelistically useful. Whether you are a devoted disciple or someone willing to examine (or re-examine) the core components of Christianity, I hope this book will help you develop a deeper conviction that Christianity's basic claims about God are really true."
PURCHASE AMAZON PRINT VERSION
"Dr. Richard Knopp provides clarity related to the nature of truth and its importance in a world dominated by relativism. If you're wondering how to communicate the truth about God in a pluralistic society that's confused about the nature of truth claims, Truth about God is an essential read."
J. WARNER WALLACE
Dateline-featured Cold-Case Detective, Senior Fellow at the Colson Center for Christian Worldview, and author of Cold-Case Christianity and Person of Interest
"Nothing is more important than knowing the Truth About God, and in these pages Richard Knopp powerfully addresses the questions, "What can we know?" and "How can we know it?" Don't let the small size of this book fool you; it brims with life-changing information about the God who made us and who loves us beyond belief!"
MARK MITTELBERG
Best-selling author of Confident Faith and The Questions Christians Hope No One Will Ask (With Answers)
"Dr. Knopp is always brilliant and insightful, and this comes through so powerfully in Truth About God. This book is a guide to what faith holds on to and why. It will challenge your mind and inspire your heart to worship. Truth About God is a tremendous gift to help us stand strong in our battles."
JUD WILHITE
Senior Pastor, Central Church (Las Vegas), and author of Pursued
"Motivated by a practitioner's heart and informed by decades of teaching philosophy and apologetics, Richard Knopp's handy primer is an eminently useful roadmap for navigating the thorny terrain of what we can know about God. Crackling with both biblical and philosophical clarity, these pages serve to embolden and equip prospective defenders of the faith. With rigor and winsomeness, perspicacity and orthodoxy, Knopp's work, in impressively short compass, by turns resonates with the likes of Charles Taylor and John Henry Newman, C. S. Lewis and A. E. Taylor, impeccably helping fill the dire need for such substantive and streamlined treatises."
DR. DAVID BAGGETT
Professor of Philosophy and Director of the Center for Moral Apologetics, Houston Baptist University
"At a time when the issue of truth is being undermined and redefined, Dr. Knopp pens an excellent apologetic about truth and its foundation for all believers. It should be required reading for every leader, Gen X person, and Gen Z person in the church. He gives an extremely healthy overview of the topic and its application to our lives and ministries. Enjoy each chapter but don't overlook the rich treasure of the endnotes. A great book for a serious sermon series and for Bible studies and small group studies."
DR. DAVID ROADCUP
Professor of Discipleship at TCMI International and cofounder of e2: Effective Elders
"In an age awash with slippery and sloppy notions of truth, a voice of sanity is welcome indeed. Richard Knopp is such a voice. The author covers the basics and does so well. Truth About God is compact but not dense, punchy yet still pithy. This is a book I will be recommending to all my students."
DR. DOUGLAS JACOBY
Apologist, author, international Bible teacher (126 nations), and teacher for Lincoln Christian University and the Rocky Mountain School of Ministry and Theology

"Our COVID culture forced us to pivot to survive and succeed. This book will help you pivot, spiritually and theologically. They say educators make simple things profound, and communicators make profound things simple. Dr. Knopp does both. His condensing of concepts and familiarizing of phrases will better equip you to "give an account for the hope that is in you" (1 Peter 3:15, NASB) and effectively guide you to engage others with the knowable truth about the God of the universe."
GEORGE ROSS
Teaching Pastor, Northside Christian Church, New Albany, IN
"In a world of ever-increasing skepticism about the very possibility of knowledge—let alone knowledge of God—Dr. Knopp presents a stout yet palatable biblical epistemology. He successfully addresses the pitfalls of both modern rationalism and postmodern subjectivism. Very concise but extremely helpful, especially for the busy life of a committed disciple."
BRETT A. SEYBOLD
Founder of KAPOL (Kontakt Apologetics)
"This volume provides a concise and fresh argument for having confidence in the truth people can know about God and the gospel. It should function nicely as a primer in church settings where people want to know precisely what they can share with friends and coworkers with confidence."
DR. BILL BAKER
Editor for Stone-Campbell Journal and Professor of New Testament, Hope International University