Helping to bring some answers to tough questions.
Click on each below to learn more.
Dr. Rich Knopp is Professor of Philosophy & Christian Apologetics at Lincoln Christian University, where he has taught since 1983. His formal education was done at St. Louis Christian College (BA in Christian Ministry), Lincoln Christian Seminary (MDiv - Philosophy & Theology), Southern Illinois University at Carbondale (MA in Philosophy), and the University of Illinois at Champaign (PhD in Philosophy).
Rich is the Program Director of Room For Doubt and the presenter for Room For Doubt's seminars and workshops at conventions, conferences, colleges, Christian camps, and churches. He provides and manages the content on the R4D website and mobile app and writes the scripts for the program's videos.
He also serves as the Director of WorldViewEyes, a youth-oriented program launched in 2000 that has received five grants from the Lilly Endowment totaling over $1,000,000. It helps youth understand different worldviews and challenges them to live a consistently-applied Christian worldview. He has written and produced the program's multimedia presentations that have been attended by about 80,000 youth and adults in 22 states, Canada, and China.
His particular interest is the relationship between science and the Christian faith. He was a $10,000 award winner from the Templeton Foundation for developing an integrative seminary course in science and religion. His most recent work is Truth about God: What Can We Know and How Can We Know It? (2021). In addition, Rich has articles in four journals, chapters on Christianity and science in two books (Taking Every Thought Captive and Theology in the Present Age), a chapter on Christian ethics in I Am Put Here for a Defense of the Gospel, and a chapter on philosophy of science in relation to the Stone-Campbell religious tradition in Restoration and Philosophy. (For links, go to https://roomfordoubt.com/contributors/rich-knopp/.)
Rich has delivered special lectureships or multimedia presentations at a number of popular and professional conferences, including the North American Christian Convention; the International Conference on Missions, The Stone-Campbell Journal Conference; the Association of College Ministries, the Midwest and National Evangelical Theological and Philosophical Society Conferences; the Wheaton Theology Conference; and the Center for Research in Science at Azusa Pacific University. He also serves on the board for the Christian Campus Foundation (Axiom), a campus ministry at the University of Illinois in Urbana-Champaign.
Rich and his wife, Paula, have three married children and seven grandchildren. He has traveled to England, France, Italy, New Zealand, Fiji, Australia, Jamaica, Greece, Turkey, and China. He was a gifted athlete who was a high school all-state second baseman in North Carolina and played for a AAA State Champion baseball team. In 2013, he was inducted into the inaugural class of the Athletic Hall of Fame for basketball at St. Louis Christian College where he held the all-time scoring record (2,225 pts.) for about 20 years. He is still second on their all-time scoring list, second in average pts/game (22.7), and first in free throws made (515).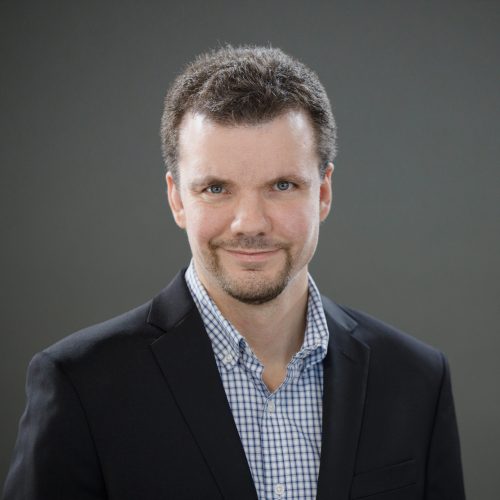 Dr. Zach Breitenbach is the Associate Director of Room For Doubt and an adjunct professor at Lincoln Christian University (LCU).
Zach graduated with a BS in Computer Science from North Carolina State University, where he was Valedictorian, graduating with a 4.0 GPA. While at NC State, he also earned Academic All-American honors three times as an NCAA Division I college wrestler. Zach earned his MBA at NC State and worked for American Airlines in Dallas as a contract negotiator.
With a passion for Christian apologetics, Zach was led to the Seminary at Lincoln Christian University. He taught undergraduate courses in business and theology and received an MA in Christian Apologetics with highest honors.
For several years after graduating from Lincoln, Zach taught New Testament, Apologetics, and World Religions to high school students at Northside Christian School in St. Petersburg, Florida, where he also served as wrestling coach.
In 2019, he completed a PhD in Theology & Apologetics from Liberty University and became the Room For Doubt Assistant Director. He has published articles in the Journal of the Evangelical Theological Society, Philosophia Christi, Southeastern Theological Review, Journal of the International Society of Christian Apologetics, Themelios, and Irish Theological Quarterly. In 2021, he published the book, Slipping Through the Cracks: Are Some Lost Who Would Have Been Saved in Different Circumstances?
Zach grew up in Cincinnati, Ohio, and has traveled to China, Japan, Ireland, Germany, Greece, New Zealand, Hawaii, Haiti, Israel, Italy, and more. His hobbies include Bible study, listening to podcasts, playing games with friends and family, coaching wrestling, and watching sports.
He has been a regular contributor to the R4D website since 2015.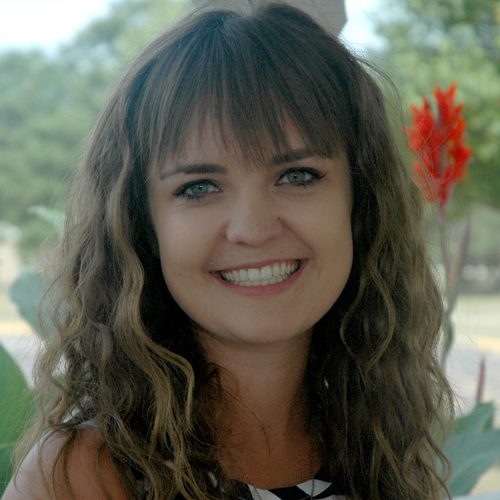 Hannah Brimner is the Administrative Assistant and Technology Specialist for Room For Doubt. She creatively enhances the website and the mobile app, contributes frequently to our social media, helps with video and animation production, and designs page layouts for print and digital materials. Hannah is a graduate of Lincoln Christian University and Seminary (B.A. in Christian Ministry and M.A. in Ministry).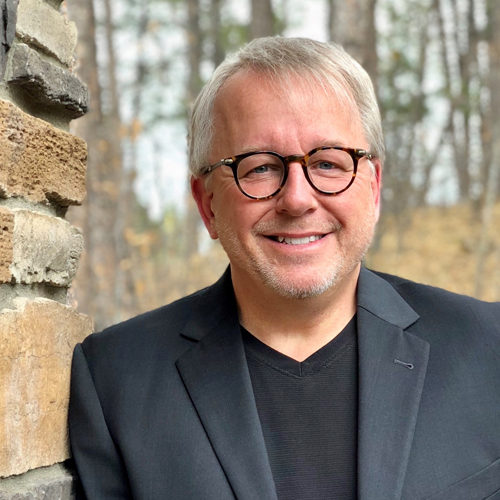 Mark Mittelberg is an international speaker and the bestselling author of The Questions Christians Hope No One Will Ask (With Answers), Confident Faith, and The Reason Why Faith Makes Sense. He is also the primary author of the celebrated Becoming a Contagious Christian training course (with Lee Strobel and Bill Hybels), which has been translated into more than 20 languages and helped more than 1,500,000 people around the world learn to share their faith in natural ways. Mark was the original outreach director at Willow Creek Community Church in Chicago, where he served for many years. He now writes, speaks, and consults from Denver, Colorado, where he lives with his wife, Heidi.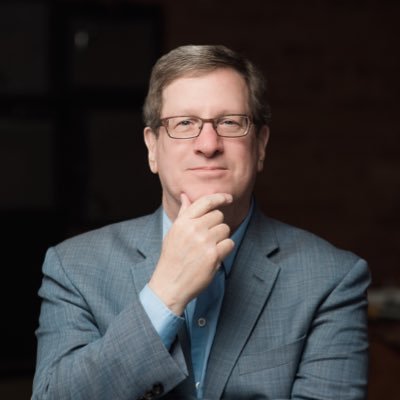 Atheist-turned-Christian Lee Strobel, former award-winning legal editor of The Chicago Tribune, is a New York Times best-selling author of more than twenty books and serves as Professor of Christian Thought at Houston Baptist University. Described in the Washington Post as "one of the evangelical community's most popular apologists," Lee won Gold Medallions for The Case for Christ, The Case for Faith, and The Case for a Creator, and shared the Christian Book of the Year award with Garry Poole. Lee was educated at the University of Missouri (Bachelor of Journalism) and Yale Law School (Master of Studies in Law). His son Kyle is a theology professor and his daughter Alison teaches at a Christian school.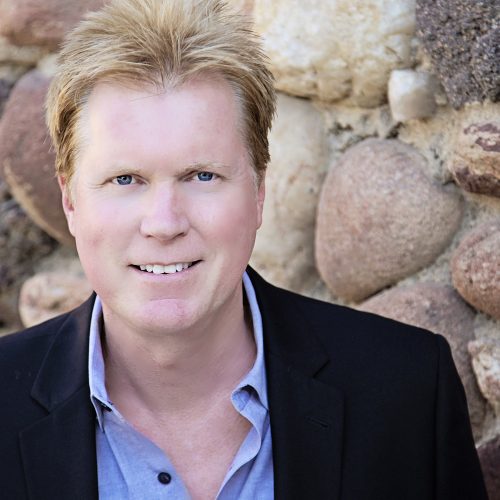 Garry Poole created the adult and youth discussion guides for the "Big Questions" series, and he hosted and produced the videos of the "Doubters Uncensored" panel. Garry is a curriculum specialist who has written the discussion guides for many of Lee Strobel's best-selling books, like The Case for Faith, The Case for Christ, and The Case for a Creator. His publications also include Seeker Small Groups and The Complete Book of Questions: 1001 Conversation Starters for Any Occasion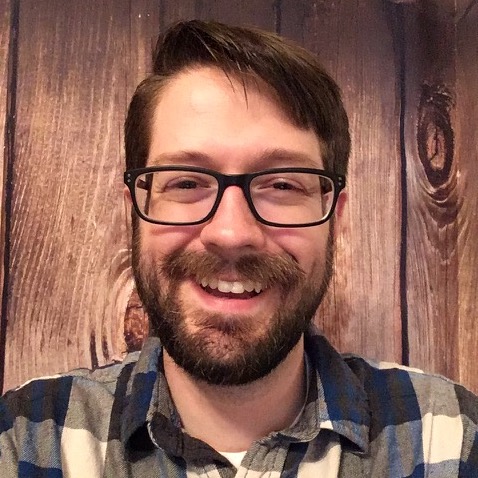 Daniel is the Editorial Director for Renew, a collaborative network that focuses on disciple-making (see www.renew.org). He has a bachelor's degree in theology (Ozark Christian College), an MA in apologetics with a focus on atheism (Veritas International University), and a PhD in theology with a focus on Buddhism (North-West University, South Africa). He co-authored The Atheist's Fatal Flaw with Norman Geisler (Baker, 2014). He plays guitar and piano and occasionally enjoys writing his own songs.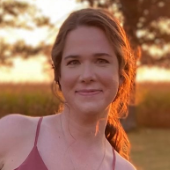 Alison DeLong teaches at Covenant Christian School in Conroe, Texas. Her classes include U.S. History, World History, and Christian Character & Leadership. She has a B.A. in Philosophy from Lincoln Christian University and an M.A. in Christian Cultural Apologetics from Houston Baptist University. Her graduate work focused on the integration of rational and imaginative apologetics and how we can analyze and contribute to culture from a Christian worldview. She was honored with the Outstanding Student in Apologetics Award at HBU.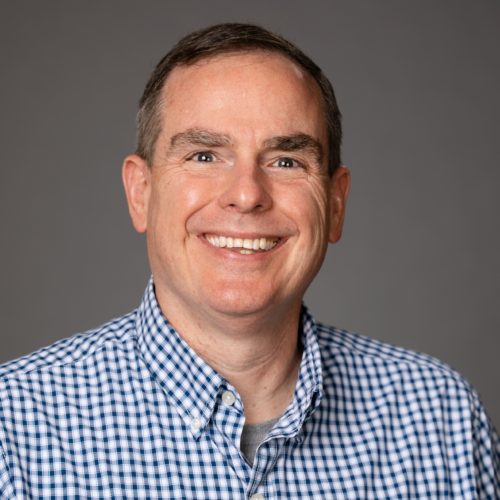 Tracy attended LCU to become a high school English teacher, but God closed that door and opened new doors in youth ministry. He served in youth ministry for 18 years at three different churches and served as the preaching minister for 10 years at Woodlawn Christian Church in Woodlawn, IL. He has led two different churches in Room For Doubt's six-week series called "Basic Questions." He is now the Director of Alumni Relations at Lincoln Christian University. Tracy is married to Lori. They have two amazing daughters, Katie and Hannah.
Dr. Kim Baldwin is Assistant Professor of Clinical Mental Health Counseling at the seminary of Lincoln Christian University. She has degrees from Abiline Christian University (BS), Lincoln Christian Seminary (MA), and Wheaton College (MA, PsyD). She is a Licensed Clinical Psychologist and a Licensed Marriage and Family Therapist in the State of Illinois. Her areas of clinical interest include complex trauma, grief and loss, supervision, couples' therapy, diversity issues, veteran's concerns, eating disorders, and the integration of theology and psychology. She loves to garden, read, cook, take long walks, camp, crochet, travel, and spend time with her family (husband and two children).
Dr. Cone lived in Salem, Illinois, for the first 19 years of his life. He is deeply grateful for the formation and foundation that his parents gave him. He started to learn what it means to be part of the Church while attending the First Christian Church (FCC) of Salem. His ordination for leadership ministry is by FCC-Salem, and he takes his roots in southern Illinois as something he will never leave behind, no matter where God leads.
Dr. Cone earned his BA in the Classics: Classical Civilization at the University of Illinois at Urbana-Champaign and two master's degrees (MA in Contemporary Christian Theology and Philosophy and MA in Church History/Historical Theology) at Lincoln Christian Seminary in Lincoln, Illinois. He was awarded his PhD in Systematic Theology from Boston College.
After earning his undergraduate degree, Dr. Cone joined Youth With A Mission (YWAM) in Dublin, Ireland. While serving with YWAM he helped start a ministry location in Ireland's rural west. Their mission was to start and disciple Christian youth groups, hoping to make the Irish mission field into a potent mission force. During this time, he also travelled to the Republic of the Philippines with YWAM, serving and encouraging Pilipino orphanages, youth groups and disadvantaged communities.
After completing his residency at Boston College, Dr. Cone joined a group of friends from Lincoln Christian University (LCU) who had started a missionary effort in Prague, Czech Republic. Prague is an extremely secular city, and serving as a missionary there involves both the great effort of evangelism and the work of serving a Czech church making its way forward in that setting. Most of his work there centered on 15-25 year-olds he met through evangelistic English camps and continuing in both group activities and personal discussions.
Dr. Cone joined the faculty at LCU knowing that he could continue to follow God in a place with a global vision, and with a mission committed to changing lives and changing the world for and toward God. He feels privileged to teach theology and philosophy at Lincoln Christian Seminary, and he looks forward to many fruitful years.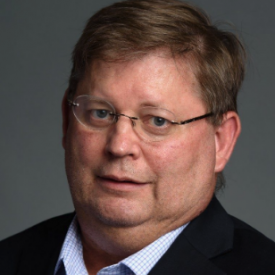 Dr. Paul Kissling is Professor of Old Testament at Lincoln Christian University. He has degrees from Great Lakes Christian College (BRel), Lincoln Christian Seminary (MDiv), Trinity Evangelical Divinity School (ThM), and the University of Sheffield (PhD). His teaching at Lincoln includes Scripture in Context, Biblical Interprtation for Ministry, Hebrew, and Old Testament Theology. His many publications include a two-volume commentary on Genesis (College Press) and contributions to Eerdmans Dictionary of the Bible (Eerdmans), New Interpreter's Dictionary of the Bible (Abingdon), and Reclaiming the Old Testament for Christian Preaching (InterVarsity).
Paul has taught graduate and undergraduate courses in more than 30 countries on four continents. He and his wife have two sons and four grandchildren.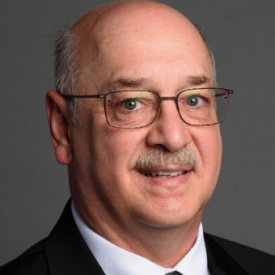 Bob grew up in the inner city, has served as minister of an ethnic church, and has a multi-ethnic family. For many years he was faculty sponsor of LCU's student pro-life group who participated in the annual March for Life in Washington, DC, from1989 to 2008. In all but three of those years (1991, 2007, 2008) they carried flags near the head of the March. Bob also gave the opening prayer in 1992 and again in 2002.
Bob earned two undergraduate degrees from Kentucky Christian College (BA and BTh in Bible) and the MDiv in New Testament from Emmanuel School of Religion. In 1990, he earned his PhD in Historical Theology from St. Louis University.
Continually in demand as an interim minister in Central Illinois, Bob has also ministered in West Virginia, Tennessee, and Missouri. He has also worked in short-term missions in Chile, Mexico, and the Dominican Republic.
Bob's articles and reviews have appeared in Christian Standard, Church History, the Stone-Campbell Journal, Encyclopedia of Early Christianity, and Encyclopedia of the Stone-Campbell Movement. He is a member of the North American Patristics Society and the American Society of Church History. He has served on national dialogue teams representing Christian Churches and Churches of Christ with Church of God, and in Stone-Campbell dialogue with Christian Church (Disciples of Christ) and Churches of Christ.
Bob and his wife Mary Ann raised two adopted daughters and reside in America's heartland.